29th September 2011 – Miss A 1st Fan Meet in Singapore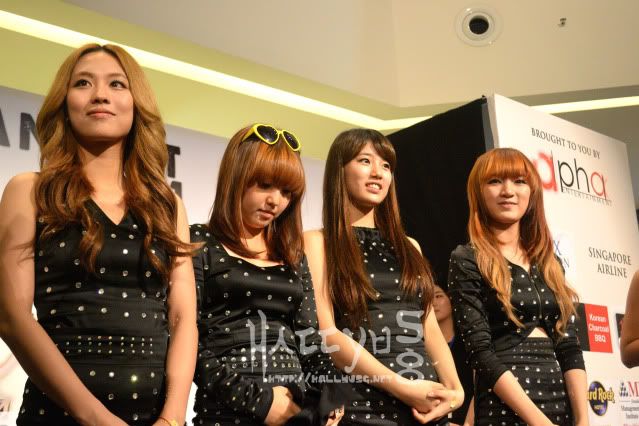 Earlier on 29th September, Miss A arrived in Singapore for their scheduled rehearsal for the Special Showcase the following day. Prior to their showcase, the girls (Min, Fei, Jia & Suzy) had their first ever Singapore Fan Meet held at the City Square Mall that evening. Fans were seen queuing at the Mall since early afternoon in order to secure good views as well as their copy of Miss A's album which was distributed by Alpha Entertainment for the Category A ticket holders.
While fans have been waiting patiently for Miss A's arrival, Emcee Ken took the opportunity to entertain them and give out free tickets to the showcase through a Q&A session, which had certainly gotten the fans excited and hyped up.
Miss A arrived promptly in the evening and started off their Fan Meet by greeting the fans and crowd at the Mall in Mandarin. It was their 3rd visit to Singapore this time round and the girls have expressed that they were really glad to be back here.